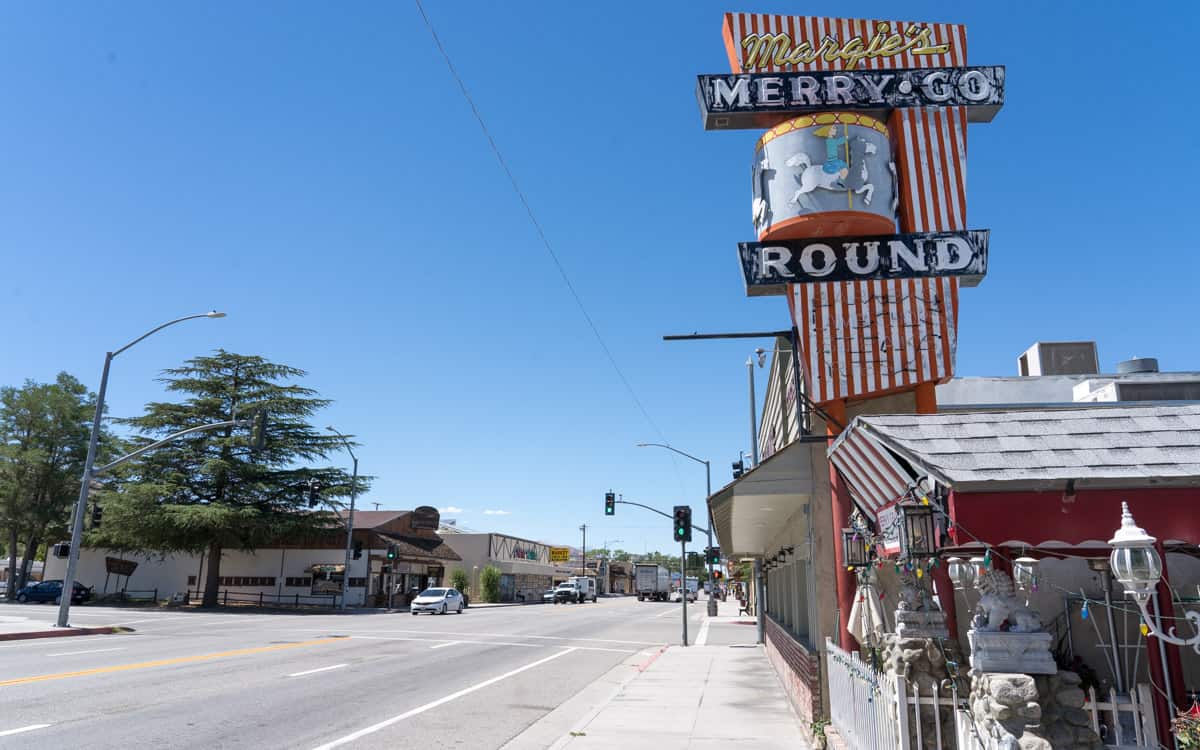 Lone Pine, California is a small town located in the Owens Valley near Mt. Whitney and Alabama Hills. To the west of the quaint town are the towering peaks of the Eastern Sierra mountain range. To the east are the Inyo Mountains.
There are many reasons for visitors to spend a day, a week, or longer in the small town of Lone Pine, California. You can find it all here including hiking, camping, fishing, museums, and restaurants. The year-round destination attracts outdoor enthusiasts, photographers, artists, and filmmakers to name a few.
One of highlights of Lone Pine is Mt. Whitney. At 14,505 feet, Mt. Whitney is the tallest peak in the contiguous United States. Hikers and climbers can access the trailhead located only 12 miles west of downtown Lone Pine. Though easy to access, the hike, which often requires an overnight stay, is grueling. The hike can even be tough for experienced climbers, so come prepared. But if you can tackle the climb, the views from the top are stunning.
Another highlight of Lone Pine is the Alabama Hills National Scenic Area. The area, designated a National Scenic Area in 2019, consists of nearly 30,000 acres of public land. Alabama Hills is popular with hikers and photographers who flock here to view unique formations of rounded rocks and eroded hills. The oddly shaped rocks, formed by years of weather and wind erosion, will make you feel like you are on another planet.
Things to do in Lone Pine
Campgrounds in the Lone Pine area
Fishing in the Lone Pine area